57342921
story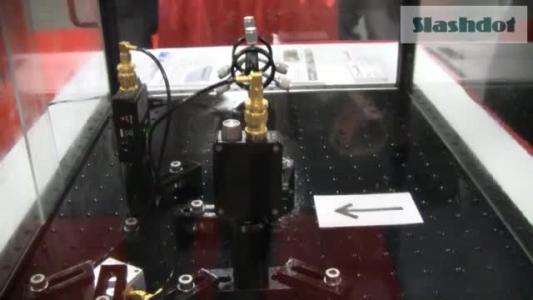 The QuintessenceLabs website
doesn't mince words when it comes to self-promotion. It boasts that they are "The world's first company to harness the quantum properties of lasers to herald a new generation of data security."
InvestCanberra
says, "the defense and security policy and procurement centre of Australia is the natural location for large conglomerate defense and security corporations and specialist cyber security, advanced communications and radar, ICT and surveillance businesses alike," and goes on to list QuintessenceLabs as one of several "locally headquartered companies that have grown into internationally successful organizations."
Here's another statement taken from the company's website: "QuintessenceLabs is the first in the world to exploit a new generation of quantum cryptographic technology which enables unbreakable, secure storage and communication of sensitive information through the generation of an ultra-secure cryptographic key." Unbreakable? That's a strong boast. Is it true? And even if it's only partly true, your upper management may call on you to explain (and possibly implement) laser-based quantum security, so you need to know what it is and how it works -- and whether it's something your company (or your client companies) need.