39801139
story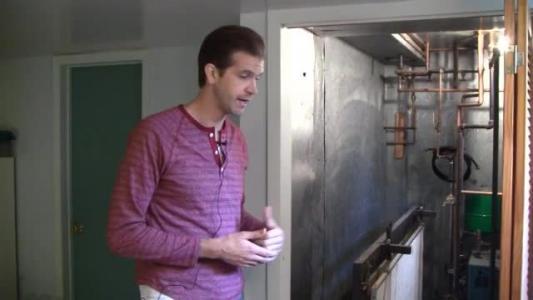 "Reverberation is the persistence of sound in a particular space after the original sound is produced,"
says Wikipedia
. More often than not, in studio recordings reverb is added digitally; virtually every FOSS or proprietary sound-editing program has a built-in reverb utility. But what if you're the sort of purist who prefers the analog sound of vinyl records to the digital sound of MP3s or CDs? What if you're the kind of musician who records at the original
Sun Studio in Memphis
to get that original rock and roll sound? That may be overly picky for most musicians, but there are some who would rather sound like
Johnny Cash
than
Flavor Flav
, and they're the ones who are going to insist on real analog reverb instead of twiddling a setting in
Audacity
. There are many types of analog reverbs, of course. One of the purest types, preferred by many audio purists, is the
adjustable plate reverb
, and
Jim Cunnigham's Ecoplate
is considered by many to be the best plate reverb ever -- which brings us to Mike Storey, who wanted an Ecoplate-type plate reverb so badly that he spent eight months building one. He'll
run your audio files through it
for a (highly negotiable) fee, and maybe give you a bit of advice if you want to build your own, although his
biggest
piece of advice for you (at the end of the video) to think long and hard before you become a home-brew reverberator, with or without advice and components from Jim Cunningham.